As a Gym Business Consultant, we help people to open and manage successful gyms, fitness clubs, and the best fitness facilities across India.
Are you looking to open a new gym or manage existing fitness facilities? Don't know where to start or just need new, fresh ideas?

Good News! You have come to the right place. We provide stress-free services to achieve your goals. We offer a comprehensive service designed to save you time and money. Similarly, We have a wide variety of business opportunities at different investment levels. So, whatever your goal is, our gym consultant is here to help you.
Gymers Consultant is a Fitness Management and Gym Consulting Firm. We help gym owners and managers achieve success in the highly competitive fitness business. W
e have a team of dedicated experts and gym consultants. They have extensive industry experience in gym setup & design, consulting, and gym management services.
We have developed various programs that help in expanding your gym and your market-based
.
Why choose us as the best gym business consultant
Because we know how important it is for you to be successful in business. In addition, our gym consultants have over a decade of fitness and business-related experience. Similarly, we believe in collaboration. Hence, we work with you to identify priority areas of focus. Secondly, we provide the appropriate guidance to explore options and make decisions. This process totally helps you to make important decisions for your business.
Fitness professionals who trust us!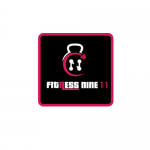 "Amazing Designs and Quality Work!"
Sachin Tanwar
Owner - Smash Fitness - Gurugram
When we decided to hire a gym management company to manage our gym, The first thing we found was Gymers. Therefore, we handed over our gym to them and freed ourselves completely. They made many changes in a very short time. I've seen many small, cost-effective changes that bring the best feel and approach to my gym.
Most importantly! Gym members said they have had great customer service and a great workout experience. In conclusion, I must say, it was a great experience. I would definitely recommend them for the excellent gym management services.
Chitresh Sharma
Owner - Revamp Fitness Studio - Delhi
I am the owner of Revamp Fitness Studio, designed and built by Gymers Consultant. I must say that they are one of the most professional and experienced gym setup consultants in India. They have built a very impressive and beautiful fitness club. They have completed this entire gym setup design on time as promised. Also, my gym is still in his hands and officially managed by his gym consultant. Do want a complete gym business plan? Or planning to open a gym business in India. I would definitely recommend Gymers Consultant.
Mayank Goswami
Managing Director - Wolfpack Fitness - Noida
I am running a fitness club named Wolfpack Fitness based in Noida, and built by Gymers Consultant.

We have got a Complete Gym Setup service that includes,
Gym Business Ideas, Gym Layout Design, Gym Installation Services, Gym Marketing Plans, Gym Membership Sales Strategies, Gym Website Design, Gym Management, Gym Pre-sales, and Gym Staffing.

Above all, they are very professional people and experienced in their work. If you're considering hiring a gym business consultant, I must recommend Gymers Consultant.
Schedule a free consultation
Reach out to learn how we can help your specific situation.