A gym layout is the most important and effective tool for any gym startup.
Floor plans are important to show the relationship between constructions and measurements, and to communicate how one can move through a setup, also it is an essential part of any gym business plan. Creating a floor layout is the best way to communicate your ideas more clearly as well as show the potential of a thought process, also it is an excellent way to demonstrate the scale and scope of a startup, which will help you to avoid making expensive mistakes.
Gymers Consultant has a team of the industry's top interior designers and architects to create an elegant, profitable, and highly compact fitness facility. We can help you with: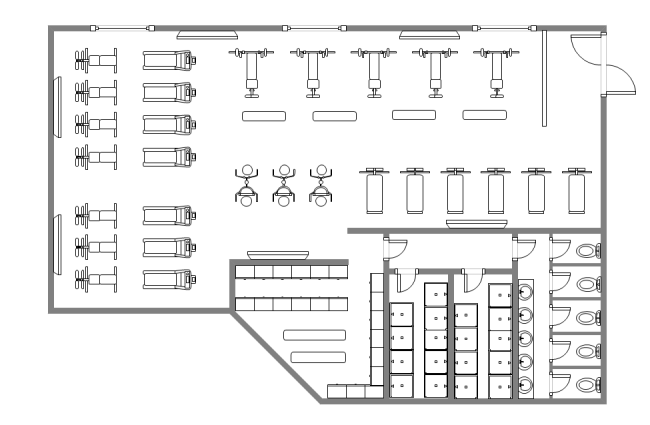 A 2D floor plan is a type of diagram that shows the layout of space from above including all the measurement sizes and partitions. 2D floor plan can be a sketch, a blueprint or computer drawing.
A 3D floor plan is a type of diagram that shows the layout of a complete setup in 3D. This floor plan has more detail and makes it easier to understand the space and facility.
Schedule a free consultation
Reach out to learn how we can help your specific situation.